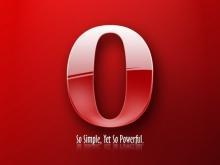 Recently, the site wrote how to remove porn informer from IE. But how to remove the informer if the browser is opera? Following this instruction is easy and simple within a few steps.
Also, if necessary, look
    How to remove informer from mozilla
    Porn desktop banner
    How to remove a porn TV window
 
Removing an informer from the Opera browser
1. Open Opera. Select the menu item "Tools -> Settings".
2. In the "Settings" select the tab "Advanced". In the "Advanced" tab, first click "Content" and then go to "Javascript Settings".
3. In the opened Javascript settings window, erase everything that is written in the "Javascript user files folder" field (make the field empty) and click the "OK" button. Click "OK" for the "Settings" form.
4. Restart the Opera. All is ready!
You can also delete the files themselves: in the "Folder of user Javascript files" field you can see the address of malicious files with the extension "js". If you see "C: WINDOWS uscripts" written there, delete the entire "uscripts" folder
The most famous malicious programs in this category are: Trojan-Ransom.Win32.Hexzone and Trojan-Ransom.Win32.BHO. As a result of their actions, a window pops up that completely blocks the browser and contains a ransom request. This window cannot be closed.
Use the free utilities of Kaspersky Virus Removal Tool or Kaspersky Rescue Disk to scan your computer and remove malware.
 
About the dangers of traveling through porn sites, because it can harm not only your computer, see the article dangerous porn.